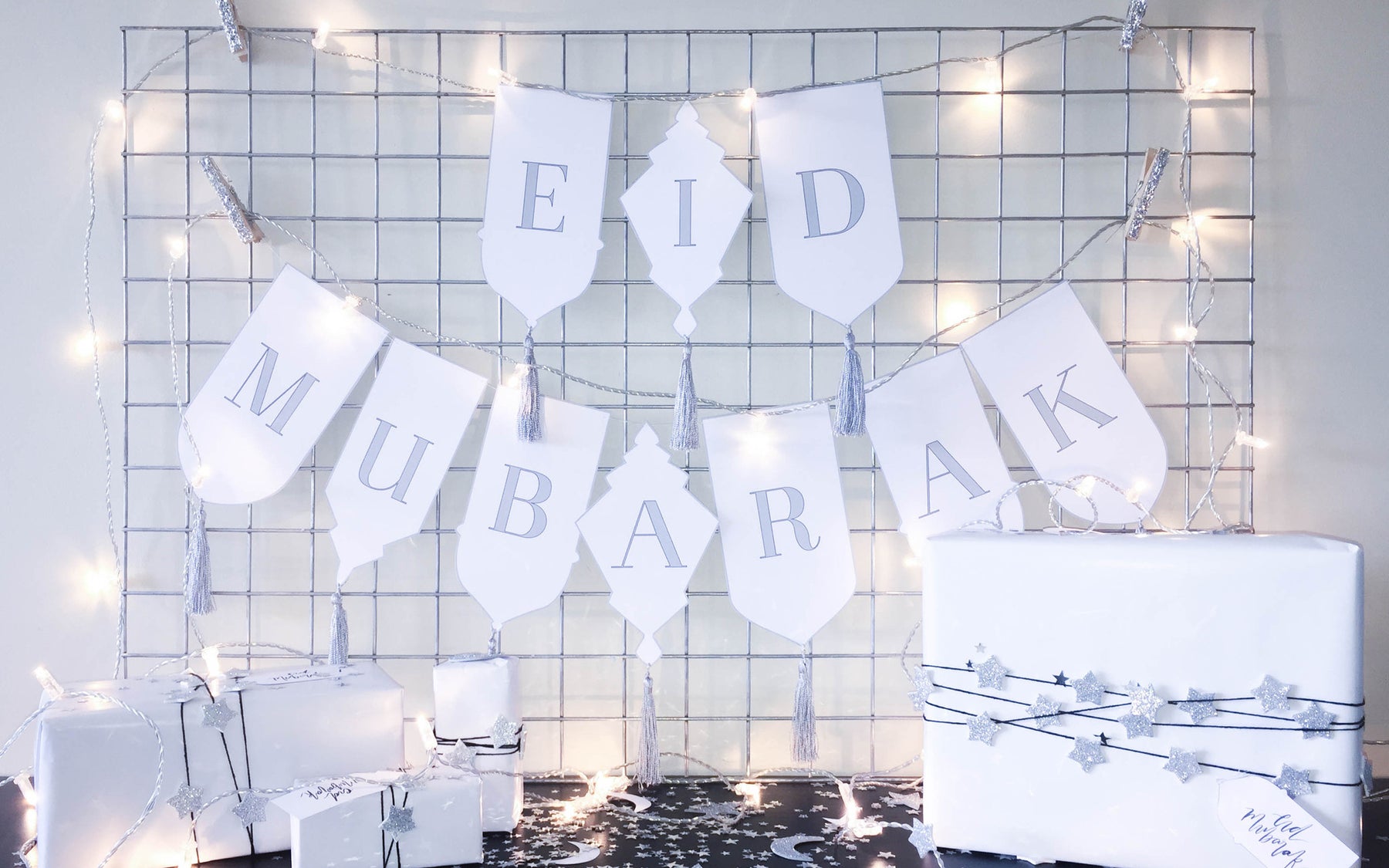 EID MUBARAK PRINTABLE
Assalamualaikum wa rahamtulahi wa baraktu, 
I pray you are all having a wonderful Ramadan and making the most out of these blessed last days and nights. 


I've been wanting to upload this Eid Mubarak banner for about a week now but I wasn't fully happy with it and wanted it to be perfect for you, so here it is (finally!). 


Download the banner
here
.
- Printed banner template
- Scissors
- Needle & thread or hole punch & twine
- Tassels (optional)


Print the banner and cut around each shape (I printed it at home on 210gsm paper, but you can easily get it printed at Officeworks or your local printer and ask for a high gsm paper, preferably 180 or higher).


I really wanted a clean look with this banner so instead of making holes with a hole punch and threading twine through, I used some white thread and kind of sewed the banner together. I used a strong needle so it was easy to pierce through the 210gsm paper, and thread it through the top left then right corners. If you're using twine, simply make a hole in the top left and right corners of each shape and thread the twine through. 
I chose to hang "Eid" and "Mubarak" on different layers but you do both on the same thread and have one nice long banner. 


If you're using tassels, you can either sew them on or use the hole punch and thread it through. 


I'd love to see the way you style your banner this Eid so please tag me on Instagram or Facebook!