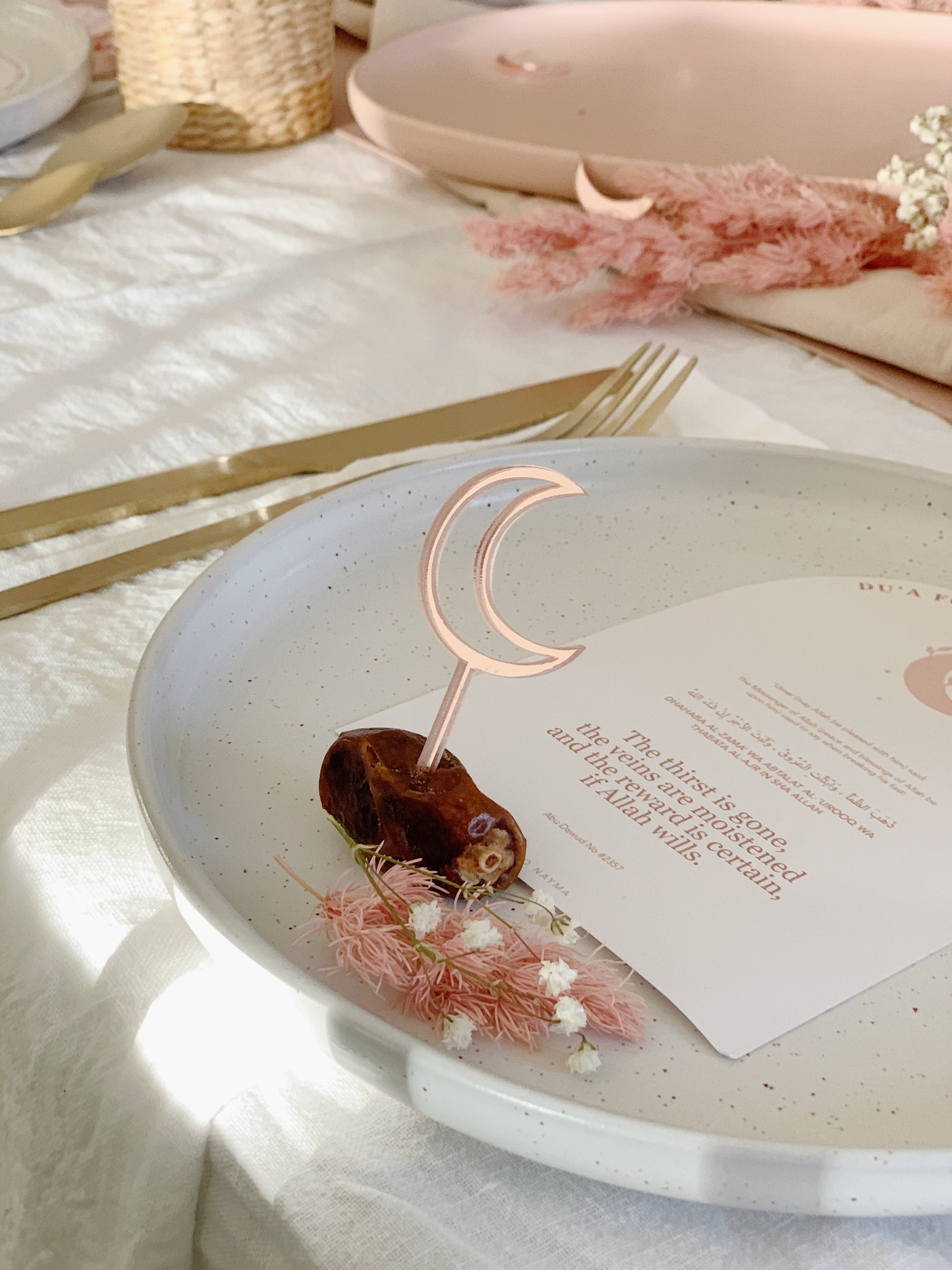 DETAILS
Set includes 10 x petite star toppers, 10 x small stars + 10 x petite moons, 10 x small moons
Material: 3mm gold mirror acrylic, silver mirror acrylic, pink mirror acrylic, white acrylic or black acrylic
Size: 6cm high including the stick


DESCRIPTION 
This set of cake toppers includes 10 x Petite Star toppers and 10 x Petite Moon toppers as well as 10 small stars and 10 small moons. We hate waste and so decided to include the cut outs of the star and moon toppers for you to use in your decor. The perfect size to be used on cupcakes, brownies, dates, fruit or anything really. See our photos for some styling ideas.
ADDITIONAL INFO
Very, very, delicate and fragile. Please handle with care.
Due to the nature of this material, grain and colour may vary slightly
Please read our shipping advice and care instructions for more information.
Designed and made with love in Brisbane, Australia.