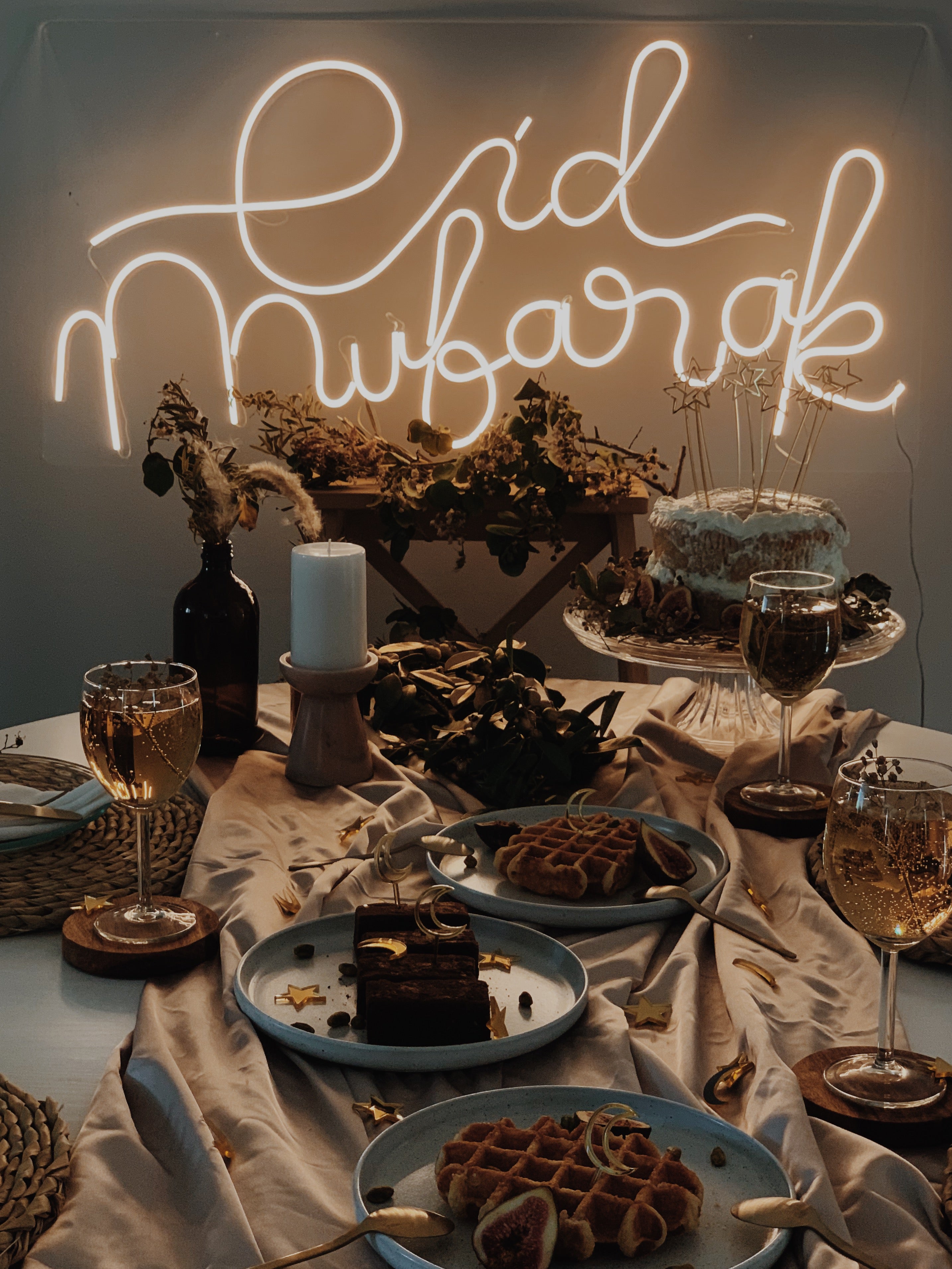 DETAILS

This spectacular sign comes with a 12v power supply, at least 2 meters of power cable, and a touch-type dimmer switch. 
Technical specifications
Weight: 3.2kg
Width: 1000mm
Height: 500mm
Thickness: 4.5mm acrylic
720 LEDs (Approx)
15840 Lumens (Approx)
58w (Approximately, on full brightness)
Your sign will last for 40-50,000 hours, or 2-3 years if left on 24/7. Seeing as you'll only be using it for Eid's, it will last you a lifetime inshAllah!
DESCRIPTION
The sign can produce a lot of light, enough to be used on its own to light up your space. It is incredibly bright at full power, so we have included a dimmer switch, to get the mood lighting just right at your Eid dinners.

These signs are hand-made by us using LED neon flex (which is lighter, safer, more energy efficient and more durable than traditional glass neon) and set on 4.5mm clear acrylic. As this is a hand made item, there may be slight variations in the lettering.
Just a note with regards to hanging this sign. We don't recommend hanging this sign unless you have a strong mount to hang it from (adhesive style hooks and mounts are unlikely to hold this sign safely), however the sign does come with two 3mm mounting holes if you choose to mount your sign. Please note that mounting or hanging this sign at your own risk.
Hand made with so much love in Brisbane, Australia.