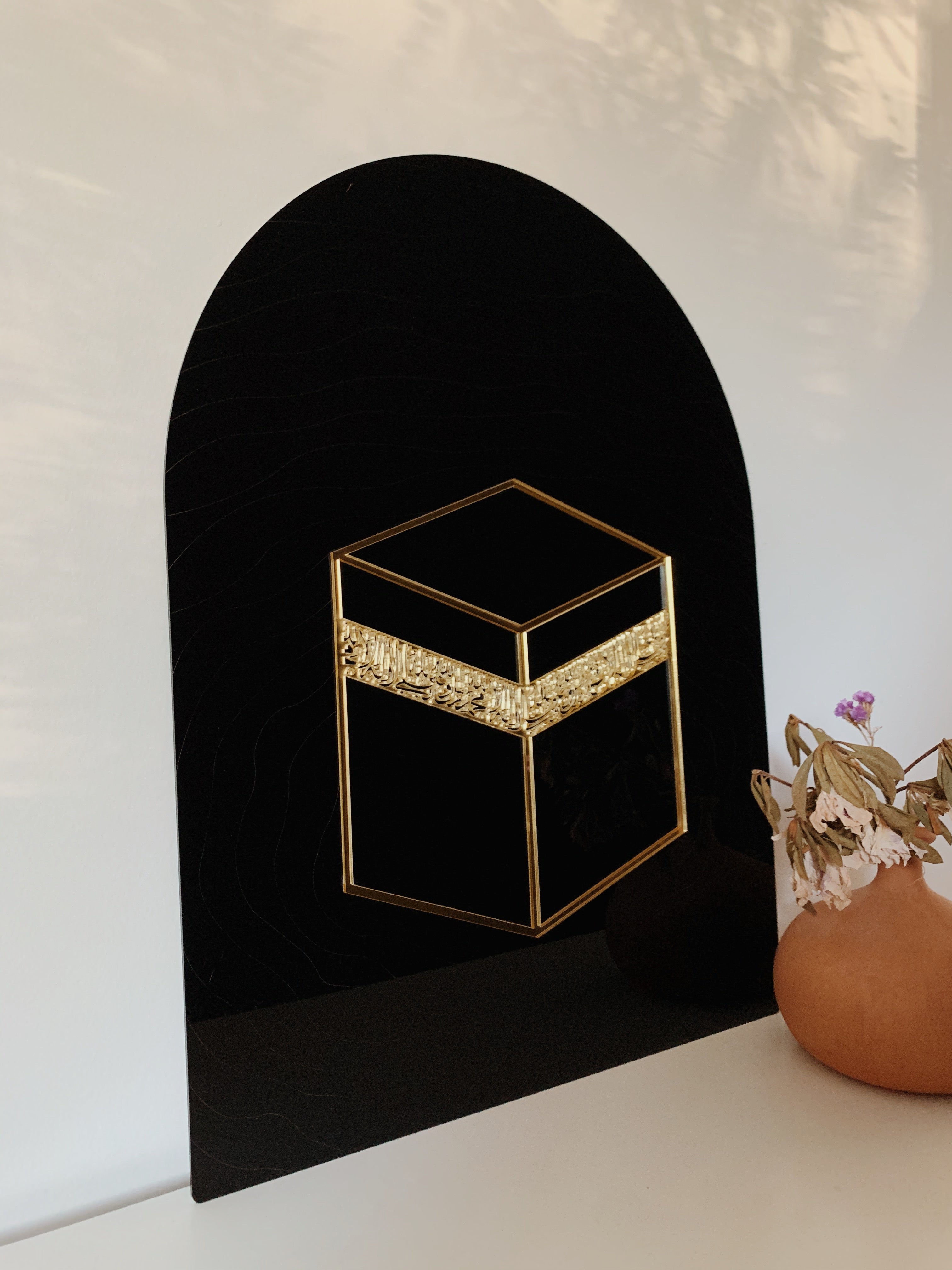 As this is a hand made product, please allow up to 2-3 weeks for it to be custom made prior to shipping. 

DESCRIPTION
The Ka'bah.
A universal symbol for Islam that you will find in every muslim home. We turn towards it at least 5 times a day, for years and years until the day we see it with our own eyes. If you've seen it, feeling is incredible and unforgettable.
This piece is in a class of its own, the centrepiece is laser cut out of gold mirror acrylic and assembled by hand on to a black acrylic backing, providing a  stunning contrast behind the intricate shahadah written in Arabic calligraphy. The acrylic backing is cut in a beautiful arch shape, it has a mirror effect and is laser-etched with fine lines symbolising the tawaf.
Wall mount or position it perfectly on any flat surface.
Designed and handcrafted by us in Brisbane, Australia
DETAILS
- Dimensions: H 55cm x W 40cm
- Materials: 1mm gold mirror acrylic (centrepiece), 3mm black acrylic (backing)