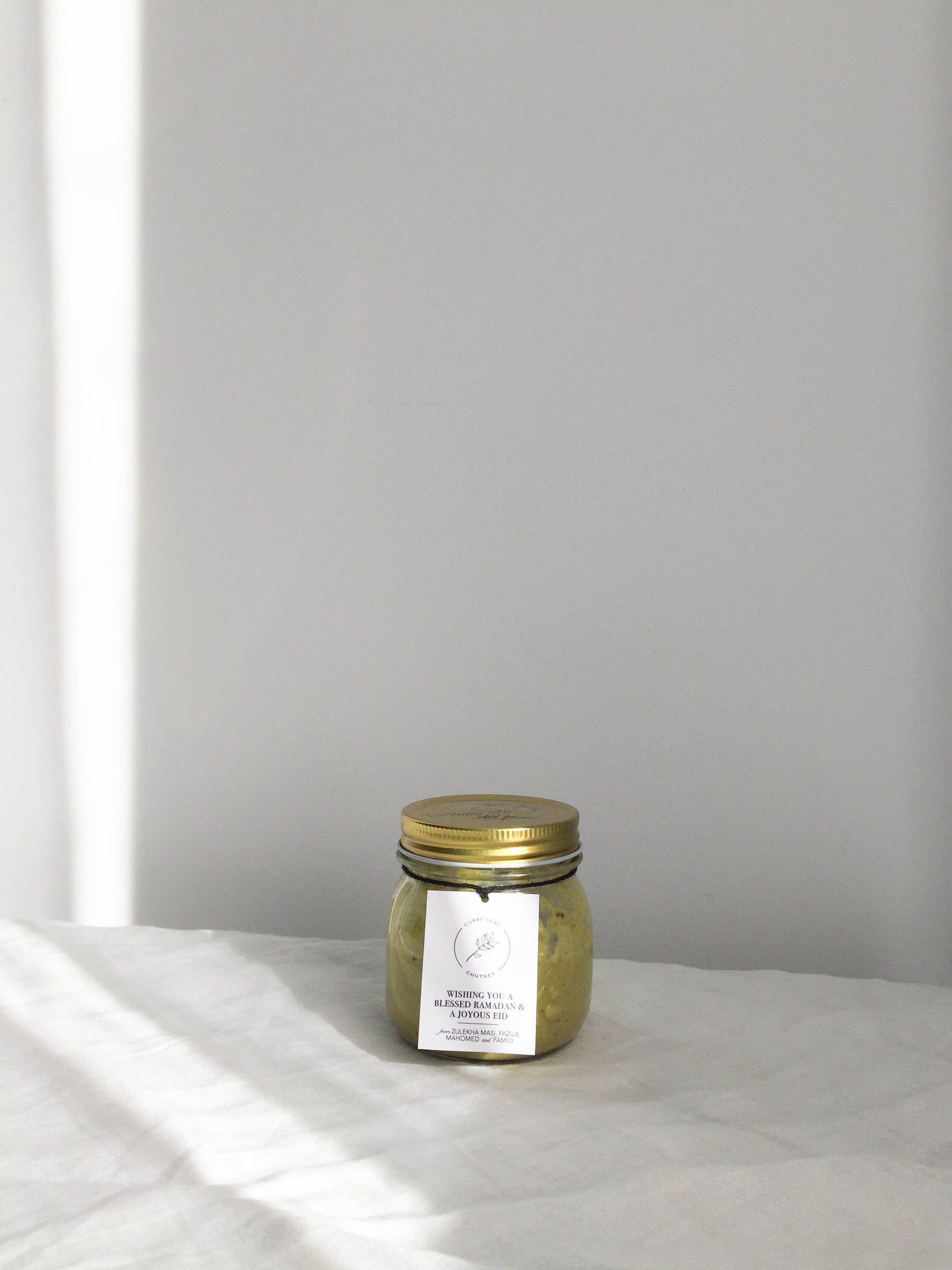 RAMADAN MUBARAK CHUTNEY TAGS / portfolio
I am so excited to finally be showing you guys these chutney jar tags I made for my Mum and Nani (grandmother). They attached these to the chutney jars they gifted out to friends and family at the beginning of Ramadan (they made almost 100 jars which is crazzyyyy)

If you've been following me on Instagram since last Ramadan/Eid then you may remember the oreo truffles + boxes that mum and I made to gift to everyone for Eid. It was an incredibly laborious task that took me way too many hours and I was adamant to not get myself into the same situation this Ramadan, despite how cute they turned out. 
This year I finally convinced Mum to hand out gifts before/at the beginning of Ramadan so we don't end up wasting our precious time in the kitchen or in my case, cutting/gluing/making boxes. So, Nani made curry leaf chutney, which is currently my favourite chutney and I have been eating it with everything. Seriously, everything. I made enchiladas last night and F wanted to try it with them and oh my it was so yum!

Mum found these jars that were the perfect size and so cute, I wanted to create a tag that wouldn't take away from the beautiful colour of the chutney while at the same time complimenting the jar so I stuck with a simple monochrome palette. I've been really into circle logos lately so really wanted to incorporate that in there too. I love the final design, I think it's perfect with the jar. We used some black twine to tie it around the jar and it really brings it all together. 

(P.s. Nani always dislikes some element of the tags I create each year, but she had no complaints with this design and liked it as soon as she saw it!!!)

Love, 
Naeema