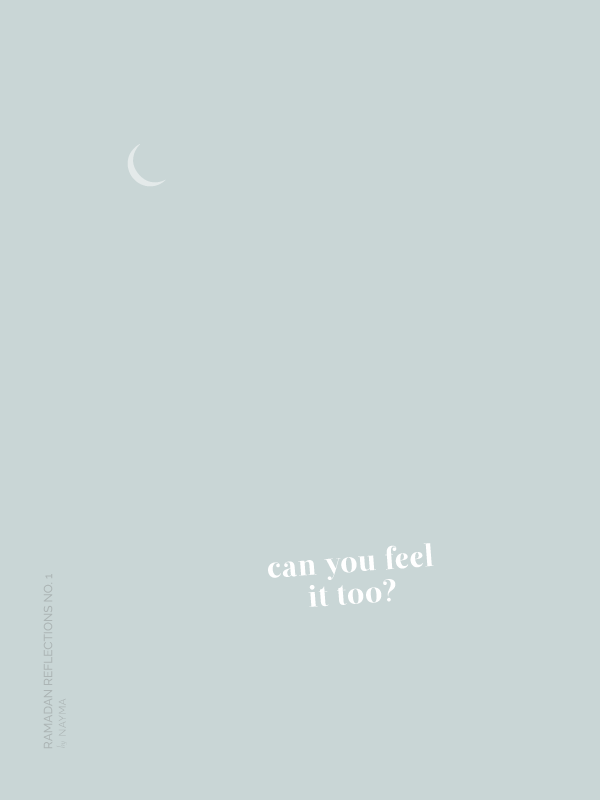 RR no. 1 | CAN YOU FEEL IT?

Can you feel the change in the air when this
blessed month begins? You feel a sense of calmness
and serenity wash over you and you're just
like, "BYE SHAYTAAN"
It's truly an incredible moment,
beginning this month that is so blessed
and full of opportunities.
I pray you are all having a wonderful,
blessed & spiritually uplifting Ramadan so far!
Love, Naeema